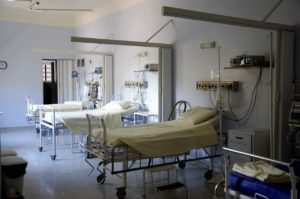 Anyone who has watched a loved one succumb to Alzheimer's disease knows that it is a death by a thousand paper cuts. As cognitive ability and memory decline, the often protracted emotional and financial toll exacted on spouses, children and friends is profound. While we wish we could use this space to tell you about the miraculous progress in the field of Alzheimer's drug development, recent reports indicate otherwise. There even may be evidence that Alzheimer's drugs accelerate cognitive decline. But what if a solution, found in nature, is being ignored?
Highlighting this problem, Pennsylvania State University data released in June 2017 shows that the rate of death in the U.S. due to Alzheimer's has increased more than 50 percent in the last 15 years. Attributing the revelation to Centers for Disease Control information, the Penn State study tries to explain away the macabre news that the drastic jump in death due to Alzheimer's is because we're living longer and that medical professionals are able to identify risk factors and symptoms of the disease earlier. On the other hand, reports that life expectancy is declining contradicts that perspective. Given that more people are being diagnosed with Alzheimer's in their 40s and 50s, and even in people who are in their 20s flies in the face of those less than scientific assertions.
In addition to memory loss and behavioral changes, Alzheimer's and the dementia it is associated with can include pneumonia, blood clots and other serious medical disorders. It is now the sixth most prevalent cause of death across the globe, and it's expected increased incidence is of concern to organizations and philanthropists, including the Dwoskin Family Foundation which has been funding Alzheimer's and related research for over the past decade. By seeking out leading researchers in the field of Alzheimer's causation, foundations can help play a role in discovering strategies for prevention, treatment and maybe one day, even a cure.
These days people marvel at those who have reached their 70's, 80's and 90's with their cognitive abilities intact, as if aging well has become a rarity. "Those in their 80s are at the highest risk because that is the fastest-growing decade of Americans," Dr. Paul Eslinger, a clinical neuropsychologist at Penn State Health Milton S. Hershey Medical Center, said in the June 14, 2017 press release the accompanied the findings. Environmental exposures are rarely discussed as having a possible causal role, and aging becomes the fall-back explanation when truths are hushed or ignored.
According to the Penn State study, early diagnosis of the disease can help families plan for the future. The focus on early warning is crucial when it comes time to reconsider living arrangements and plans for care that often goes around the clock, but other strategies may be more beneficial and cost-effective. Dr. Christopher Exley's work establishing the strong natural relationship between aluminum and silicon is leading toward a therapeutic breakthrough involving removing stored aluminum by drinking a liter a day of silica rich mineral waters to flush aluminum out of the body.
Despite the promising advances made in the laboratory, the focus of mainstream ideation remains on quality-of-life approaches for the patient, which often burdens caregivers physically, emotionally and financially. The Dwoskin Family Foundation is seeking partners in research who believe more can be done to address Alzheimer's at the causal level, in the hopes that one day Alzheimer's can be stopped before it starts.